Refrigerant leak repair is important, there are many consequences to not having leaks sealed. When you are losing refrigerant, your system doesn't cool very well or at all.
What can make things worse is that your components are running longer costing you more per hour than when an A/C is running normally.
Aside from energy waste, Freon (refrigerant) is like the oil in your car's engine, without it the engine would burn, the same is true for the compressor of your condenser.
Don't destroy your A/C by neglecting it, if it's not cooling normally or at all, you probably have a refrigerant leak.
Repairing leaks will keep your Air conditioner running efficiently ensure the long and more cost-effective life of your HVAC unit.
Find out what's wrong with your unit by either scheduling a visit or signing up for annual maintenance.
Leak Detection: Refrigerant leak detection is not always easy, actually it hardly ever is, we use multiple methods and multiple meters and for confirmation of the point of loss; soap is used to confirm the trace.
Leak Repair: Leak repair is performed with high heat to silver to copper, our technicians are supplied with 15% silver welding rods, to be sure that your source of loss is a permanent repair. Texas HVAC performs refrigerant leak repair for commercial refrigeration and residential HVAC
Unit Replacement: Sometimes refrigerant leaks can be found but in the most difficult places for repair. Our intent is to always earn the trust of our clients and inform you upon detection and whether a repair is possible or an effective solution. When this happens, it sometimes makes more sense to replace a unit than to try and make the repair. Our clients are always well informed and given professional advice towards a long-lasting result.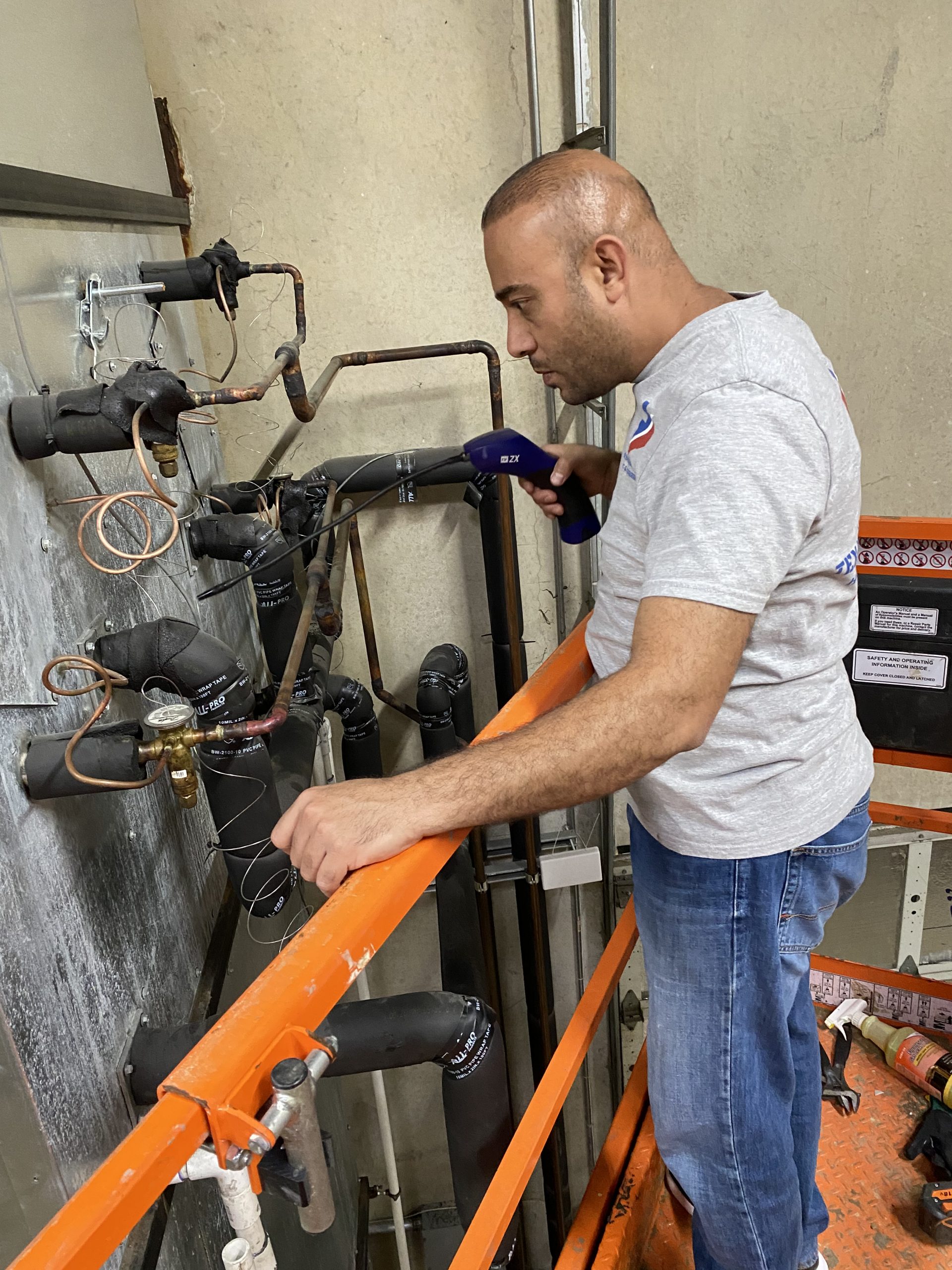 We are ready to serve you